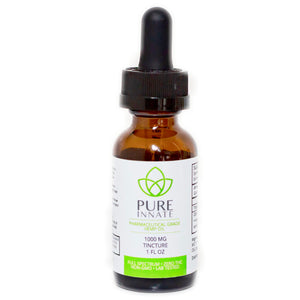 Our Zero-THC CBD Oil has all cannabinoids and terpenes naturally found in hemp except Delta 9-Tetrahydrocannabinol (THC). This non-psychoactive product allows for the global distribution of our hemp oil into international markets that have zero tolerance for any levels of THC.
Our extraction & purification process uses a proprietary and patented technology that preserves all the phytocannabinoids, terpenes, and plant lipids, while eliminating unwanted THC and chlorophyll. 
Supplement Facts:
Phytocannabinoid-Rich CBD Oil, Hemp Seed Oil, Grape Seed Oil, Peppermint Oil.
17mg of CBD oil per serving.  500mg of CBD is contained in the entire bottle.
3rd Party Lab Results: